Delivery Notice: Due to Royal Mail strike action on 30th September and 1st October 2022, please expect delays in delivery times. We appreciate your understanding.
Discreet Service
Plain packaging and discreet billing.
Free UK delivery on orders over £40
Save on postage today
Customer Data Protection
Your data is safe and secure with us
Morning D-Tox
48 Capsules | After Drink Supplement
buy 1

£15.99

£19.99
buy 2

£28.78

£31.98 You Save 10%
buy 3

£38.37

£47.97 You Save 20%
Key Features
Perfect supplement for alcohol consumption
Ideal to tackle fatigue, support the liver and aid digestion
Choline contributes to the normal function of the liver
Vitamin B complex for tiredness & fatigue
Vitamin C, Supports the immune system, eye and cardiovascular health
Ginger Helps reduce muscle pain and soreness After Drink
Vegan and vegetarian friendly
Vegan
GMP
Expert Formula
High Strength
For those that enjoy a drink but not the draining feeling the morning after, Morning D-Tox could be the ideal solution. With as many as 80% of people having suffered a hangover after a night out, it is, unfortunately, something that many of us have experienced.
These supercharged natural "after drink capsules" have been formulated with a careful selection of beneficial ingredients designed to help rebalance your body after drinking.
Dealing With A Hangover and How to D Tox
We've all been there, the awful feeling after the night before when you had a few too many to drink. While there are many so-called 'instant hangover supplements' out there, the best way to care for your body after drinking, or any time you're putting it under high amounts of physiological stress, is to replenish what has been lost and get your body back to a healthy balance both before and after. Whether you can handle many drinks or just one, the obvious first step is hydration to naturally d tox the body.
Essential Vitamins & Minerals
Drinking can dehydrate the body so it is key to drink plenty of water and liquids, especially those that contain electrolyte minerals, both before and after your night out. Secondly, the body is put under a lot of stress when drinking, so you need to focus on supporting its natural detox process by consuming as many liver superfoods as possible. The liver breaks down around 95% of the alcohol, so make sure you are getting plenty of essential amino acids that can help support its function by breaking down toxins. Finally you need to make sure you replenish any lost vitamins and minerals as these help the body fight against any free radical damage caused by the drinks.
Morning D - Tox
Derived completely from natural sources, Morning d-tox is a revolutionary hangover supplement that is designed to help replenish the body after wearing it down on a night out. Knowing the importance of rebalancing the body after drinking, maxmedix wanted to create a natural supplement that harnesses only the best vitamins, minerals, amino acids and botanicals. These are combined into one optimised formula that works synergistically with your body's natural processes to help with d tox and its recovery from the effects of drinking.
How Does The D Tox Formula Work?
By taking before, the natural nutrients found in the formula help to prepare the body for the impact of drinking.
The morning after, the formula helps the body to rebalance lost nutrients, cleanse and re-energise.
How Morning D-Tox Can Get You Ready For The Day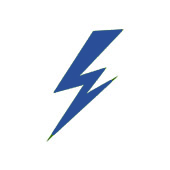 Energy
Feeling like you're ready to take on the day is a big part of tackling a hangover, which is where a range of nutrients can help. The Vitamin B group (B1, B2, B3 & B5) are known to aid with the reduction of tiredness and fatigue as well as to physiological function. What's more, both Vitamin C and Manganese contribute to normal energy-yielding metabolism whilst Ginseng can help with giving the whole body an extra boost.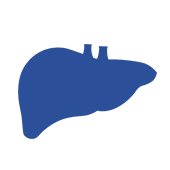 Liver
Once you've consumed alcohol, it is vital to support the livers natural detoxing processes. Essential amino acids are key and are great for the body. Morning D-tox contains a whole range of amino acids such as Glutathione, N Acetyl L Cysteine and additionally Choline for normal liver function. It also includes liver supporting Artichoke and Turmeric that are said to aid bile flow for the elimination of toxins.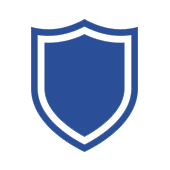 Protection
Drinking alcohol can expose your body to free radicals which can damage the cells. This is why the formula contains a range of ingredients to help protect the body. Vitamin E, Copper Manganese and Selenium all contribute to the protection of cells from oxidative stress. These work in perfect harmony with Turmeric which is known for its protective effect and with Black Pepper Extract which aids the formula's bioavailability.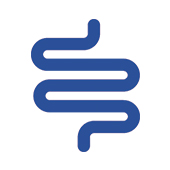 Digestion
After drinking, your stomach may feel unsettled so it is helpful to aid digestion. This is why Ginger Root has been included as it is known to help an upset stomach and there has even been research into its use against nausea. Additionally, Chamomile can be calming to the body and alongside Artichoke, it can help with several common digestive issues related to drinking.
Complete List Of Ingredients
Active Ingredients - Ginger Root Extract (20:1 Extract 45mg), Korean Panax Ginseng Extract (40:1 Extract 625mg), N Acetyl L Cysteine, L-Taurine, L-Thiamine, Vitamin C, Turmeric Extract (95% Curcumin), Artichoke (35% Cynarin), Chamomile, Alpha Lipoic Acid, Choline, L-Glutathione, Vitamin B5 (Pantothenic Acid), Vitamin B3 (Nicotinamide), Vitamin B1 (Thiamine), Co-Enzyme Q10, Vitamin E, Vitamin B6 (Pyridoxine Hydrochloride), Zinc, Black Pepper Extract, Vitamin B2 (Riboflavin), Manganese, Copper, Biotin, Chromium, Selenium.
Other Ingredients - Capsule Shell (Hypromellose), Magnesium Stearate, Silicon Dioxide.
How To Use
The Morning D-Tox hangover supplement has been designed to support the body whilst drinking and to be taken as and when needed. To use, take 3 capsules with a full glass of water before you begin drinking. We suggest with your dinner or as you're getting ready. Then take 3 capsules with a full glass of water the morning after. Each bottle contains 48 capsules, so 16 individual servings or the equivalent of 8 nights out.
Advice
As a brand, Maxmedix takes pride in ensuring our supplements are completely natural and are safe to take, with Morning D - Tox being no exception. This supplement uses natural ingredients and vegetarian capsules and does not contain dairy, gluten or lactose. It also does not contain any artificial preservatives, flavours or colours. Morning D Tox is made in the UK to strict GMP standards. Please note that this supplement will not prevent intoxication or stop alcohol-related damage caused by long term or excessive drinking so please always drink responsibly. Not for use by those under the age of 18.
Does it really work?
A quick look at our reviews will show how great our capsules have been for our customers! Formulated with market-leading ingredients, we have created our Morning D-Tox capsules to provide optimal results.
Are there any side effects?
We pride ourselves on using all-natural ingredients in our products which means there are no known negative side effects and you can have peace of mind when using them.
What if it doesn't work for me?
We are confident that you will love our products, but we also understand that everybody is slightly different and may not feel the effects in the same way. We value our customers and want to make sure that they are 100% happy with their purchase which is why we offer our full money-back guarantee! If it doesn't work for you, we will refund you for your order!
Frequently bought together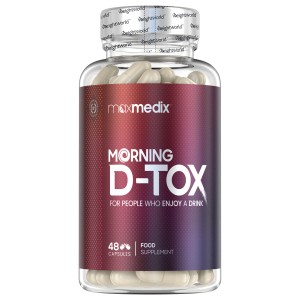 +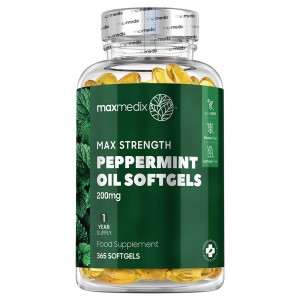 Customer Reviews
At ShytoBuy we strive to offer the best possible customer service and we take great pride in the feedback we have received from our customers.
Outstanding

4.5
90.14% based on 70 Reviews

* Results may vary from one person to another.