Discreet Service
Plain packaging and discreet billing.
Free UK delivery on orders over £35
Save on postage today
Customer Data Protection
Your data is safe and secure with us
Menopause Bundle
Combo | Menopause Bundle
Overview
For women experiencing menopausal symptoms, manage your concerns with the Menopause Bundle! If you're worried about hot flushes, night sweats and low libido then don't worry, we've got you covered with this unique bundle! These 2 products combine to naturally balance the body's hormone levels to help with your general wellbeing. Discover this convenient combo today for your menopausal needs!
Proferia
Evening Primrose Oil Softgels
£43.15
£47.94
You Save £4.79
Free Delivery on all UK orders over £35.
What Can I Find In The Menopause Bundle?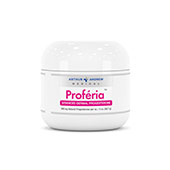 Proferia
Manages common symptoms of menopause
Naturally balances hormonal levels
With highest strength 500mg of progesterone in the market
Ideal for hot flushes, low libido & night sweats
No artificial extracts or known side-effects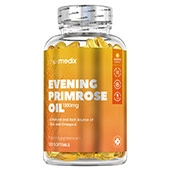 Evening Primrose Oil Softgels
Natural menopausal management
Enriched with Omega-6
With Protective Vitamin E
Alpha Lipoic & Alpha-Linolenic Acid
Ideal for skin and joints
How To Use The Menopause Bundle
To get the most out of your Menopause Bundle, here's what you need to do:
Apply the Proferia cream once a day on your neck, chest, and inner arms. Ideally, ¼ to ½ of a teaspoon should be adequate for daily use. However, the amount can vary depending on the severity of your symptoms and your individual needs. To maximise absorption, it's advised to alternate between the areas:
Pre-menopausal women can start using Proferia for 14 days between 2 consecutive menstrual cycles. Calculate the cycle from the first day of bleeding and start using Proferia from the 12th day and continue application until the 26th day.
Post-menopausal women can apply the Proferia cream for 21 consecutive days and can stop applying for 1 week.
Follow this up with the Evening Primrose Oil Softgels. Simply take 1 easy to swallow softgel a day with water and along with your meal. We recommend taking the softgel at the same time each day for consistency. The Evening Primrose Oil Softgels are intended to be consumed alongside a balanced diet and exercise to get the most out of them and should not be used as a replacement for a meal.
If you are pregnant or nursing, please consult your physician before using either of the products. Thanks to both supplements being made from natural ingredients, there are no known side effects. Before first use, we recommend checking the ingredients list for any potential allergens.

* Results may vary from one person to another.