Discreet Service
Plain packaging and discreet billing.
Free UK delivery on orders over £35
Save on postage today
Customer Data Protection
Your data is safe and secure with us
Gummies For Hair, Skin & Nails
60 Gummies | Chewable Beauty Supplement
Overview
Want a fun, easy and delicious way to look after your appearance? Discover the yummy Gummies For Hair, Skin & Nails by maxmedix! Packed full of beneficial vitamins and minerals including Biotin, B Vitamins and Zinc, with just 2 delicious gummy bunnys each day, you can help support your beauty from within. What's more, these convenient hair, skin & nails gummies can be ideal for those with weak, thinning hair or ageing skin, as well as those looking for daily maintenance.
For healthy hair, skin & nails
Rich in supporting vitamins & minerals
5,000 µg/mcg of Biotin per serving
2 easy to chew gummies a day
Natural raspberry & blueberry flavour
Vegetarian-friendly
Expert Formula
Gummies
Delicious Taste
Vegetarian
buy 1

£19.99

buy 2

£35.98

£39.98 You Save 10%
buy 3

£47.97

£59.97 You Save 20%
What Are The Gummies For Hair, Skin & Nails?
These convenient skin, nail and hair gummies are a natural nutritional supplement created to help you look after your appearance. Formulated with a range of vitamins and minerals known to support and maintain the hair, skin and nails, this yummy supplement is the ideal way to support your natural beauty on the outside from within. Plus, in the form of playful and delicious gummy bunnys, they finally make taking a supplement fun and something to look forward to in your day!
How Can A Supplement Look After My Appearance?
Beauty comes from within, which is why one of the best ways to look after your physical appearance on the outside is to provide your body with the right nutrition on the inside. Skin, hair & nail vitamins and minerals are known to support the strength, health and look of your appearance, which is why they should be a key part of any beauty routine. They can also be great hair vitamins for thinning hair as they can help with healthy hair growth and many are even known to be anti-ageing!
Ingredients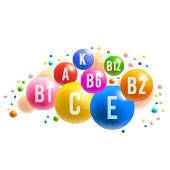 Vitamins
These delicious gummies are rich in a number of excellent beauty vitamins that can look after your appearance and support normal skin and hair. This includes Vitamins A, B5, B6, B7, B9, B12, C, E and D3.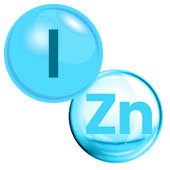 Minerals
Each brilliant gummy bunny also includes amazing minerals including Choline, Iodine and Zinc that can help to protect from cellular damage which can lead to thinning hair and the signs of ageing.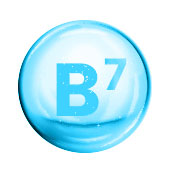 Biotin
One of the key vitamins found within these nutritional Gummies For Hair, Skin & Nails is Biotin. With 5,000 mcg in each serving, Biotin is known to help support the maintenance of healthy skin and hair.
Full list of ingredients: Malt Sugar, Granulated Sugar, Glucose, Gelling Agent (Pectin), Colour (Titanium Dioxide), Acidity Regulator (Citric Acid), Vitamin E (DL-Alpha Tocopherol), Acidity Regulator (Sodium Citrate), Pyridoxine HCL, Vitamin C (Ascorbic Acid), Glazing Agent (Vegetable Oil [contains Carnauba Wax]), Natual Raspberry Flavour, Natural Blueberry Flavour, Zinc Citrate, Retinol Acetate, Calcium Pantothenate, D-Biotin, Vitamin D3 (Cholecalciferol), Vitamin B12 (Cyanocobalamin), Colour (Brilliant Blue), Folic Acid, Choline Bitartrate, Potassium Iodine, Inositol.
How To Use
To use these hair, skin & nail gummies, simply chew 2 per day. Make sure to chew each gummy bunny and do not swallow whole. Consult a medical professional if you are pregnant or breastfeeding and please check the full ingredients list if you have any known allergies. This supplement is intended for those over the age of 18 and includes a safety-lock lid but keep out of the reach of children.
Customer Reviews
At ShytoBuy we strive to offer the best possible customer service and we take great pride in the feedback we have received from our customers.
Outstanding

5
87.27% based on 10 Reviews

* Results may vary from one person to another.