Discreet Service
Plain packaging and discreet billing.
Free UK delivery on orders over £35
Save on postage today
Customer Data Protection
Your data is safe and secure with us
Eco Masters Carrot & Argan Serum
30 ml Serum | Brightening Formula
Overview
A smooth, radiant, glowing complexion is undoubtedly something we all desire. However, many people will experience an undesired build-up of dark marks on their skin from scars, birthmarks, stress, pollutants, or ageing. Help alleviate your worries with Eco Masters all-natural Carrot & Argan Serum.
Perfect for discolouration
Highly potent, focused application
Powerful botanical blend
Carrot & Argan formula
Enriched with Vitamin E & Glycerin
Vegan
Vegetarian
Cruelty-Free
buy 1

£45.95

buy 2

£82.70

£91.90 You Save 10%
buy 3

£110.28

£137.85 You Save 20%
Undesired Skin Pigmentation
A glowing, radiant and flawless complexion does wonders for our self-confidence. However, the sight of marks and unsightly blemishes can get in the way. Unfortunately, many products that promise incredible results are packed full of harmful chemicals like mercury or bleach. Don't risk your skin's health; an all-natural alternative is the way to go.
Carrot & Argan Serum
Eco Masters knew that many of their customers were longing for a powerful way to deal with skin pigmentation. So, they combined carrot and Argan, well-known brightening and hydrating ingredients, with a combination of vitamins, minerals and essential oils to target marks and blemishes. Introducing; Eco Masters Carrot & Argan Serum.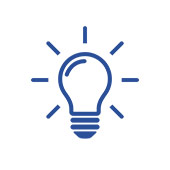 Brighten
Carrots are more than just a healthy, delicious vegetable. Thanks to their high vitamin content, carrot extracts are now being used to illuminate the skin. Eco Masters Carrot & Argan Serum also contains Aloe Barbadensis Leaf Juice, due to its considered ability to soothe and calm, both from the surface and within.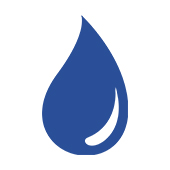 Hydrate
Moisture is known to be of vital importance to maintaining skin's vital health and radiance. With this in mind, one of this formula's key ingredients is Argan oil, known for its light yet nourishing touch. Eco Masters Carrot & Argan Serum is also fortified with Glycerin and Vitamin E.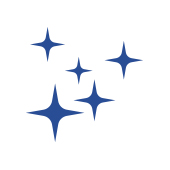 Revitalise
For a renewed, refreshed appearance, a rejuvenating approach is essential. Camellia Sinensis Leaf Extract has been used as a potent restorative for centuries, whilst Sodium Hyaluronate is known for its invigorating, boosting traits. Finally, Glycolic Acid is used to revitalise and address the signs of ageing.
Complete Ingredients
Aqua, Aloe Barbadensis Leaf Juice, Sodium Hyaluronate, Glycerin, Argan Oil, Dipotassium Glycyrrhizinate, Phytic Acid, Glycolic Acid, Vitamin E, Camellia Sinensis Leaf Extract, Punica Granatum Extract, Carrot Extract, Xanthan Gum, Caprylyl Glycol, Phenoxyethanol, Ethyl Hexyl Glycerin.
Using The Serum
This Eco Masters product is sure to become a highly enjoyable and satisfying addition to your everyday routine. To use, apply a small amount of the Carrot & Argan Serum to a cotton swab and dab directly onto the targeted area. Alternatively, use alongside a brightening milk, lotion or cream to help intensify the appearance of overall skin radiance. For best results, use every day on a long-term basis.
Guidance
Every Eco Masters product strives toward excellence while remaining kind to your skin. However, before applying any skin product, you should always thoroughly read through the full ingredients, just in case they include any allergens that may affect you. If you have any specific skin concerns, please consult with a health or skincare professional before using for the first time.
Customer Reviews
At ShytoBuy we strive to offer the best possible customer service and we take great pride in the feedback we have received from our customers.
Very good

4
53.33% based on 2 Reviews

* Results may vary from one person to another.